Headliner & Master of Ceremonies
Erick Olson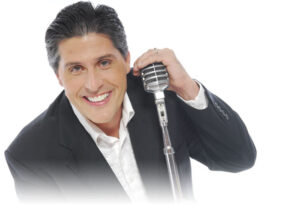 Erick is a cross between Jay Leno and David Copperfield with amazing magic, comedy, visual gags and quick one liners. His show is high energy, fast paced and loaded with audience participation.
Corporate magician Erick Olson provides customized entertainment packages for trade shows, sales meetings, corporate parties, and other special events.
Through his unique blend of magic and comedy, Erick Olson can make your next event unforgettable. Erick Olson will keep your audience on the edge of their seats. Erick also performs strolling magic, allowing your audience to get an up close and personal glimpse of his rare talent.
Corporate magician Erick Olson also provides customized presentations for sales meetings and trade shows. By integrating your company's message into his magic, Erick can help increase qualified leads, increasing your bottom line and giving your company the recognition it deserves on the trade show floor.
Erick's Amazing magic, comedy, visual gags and quick one liners will have any group amazed and amused throughout his show. Erick's quick wit and ability to customize his comedy to fit your event has put him in high demand by major corporations nationwide such as McDonald's, Walt Disney World, Nabisco, IBM, and Verizon. Click here to learn more about Erick.