Join Us – Make Sure Your Solution Shines at CyberDefenseCon 2022
Only the Most Innovative InfoSec innovators get a chance to meet with the Top CISOs at the Solutions Showcase.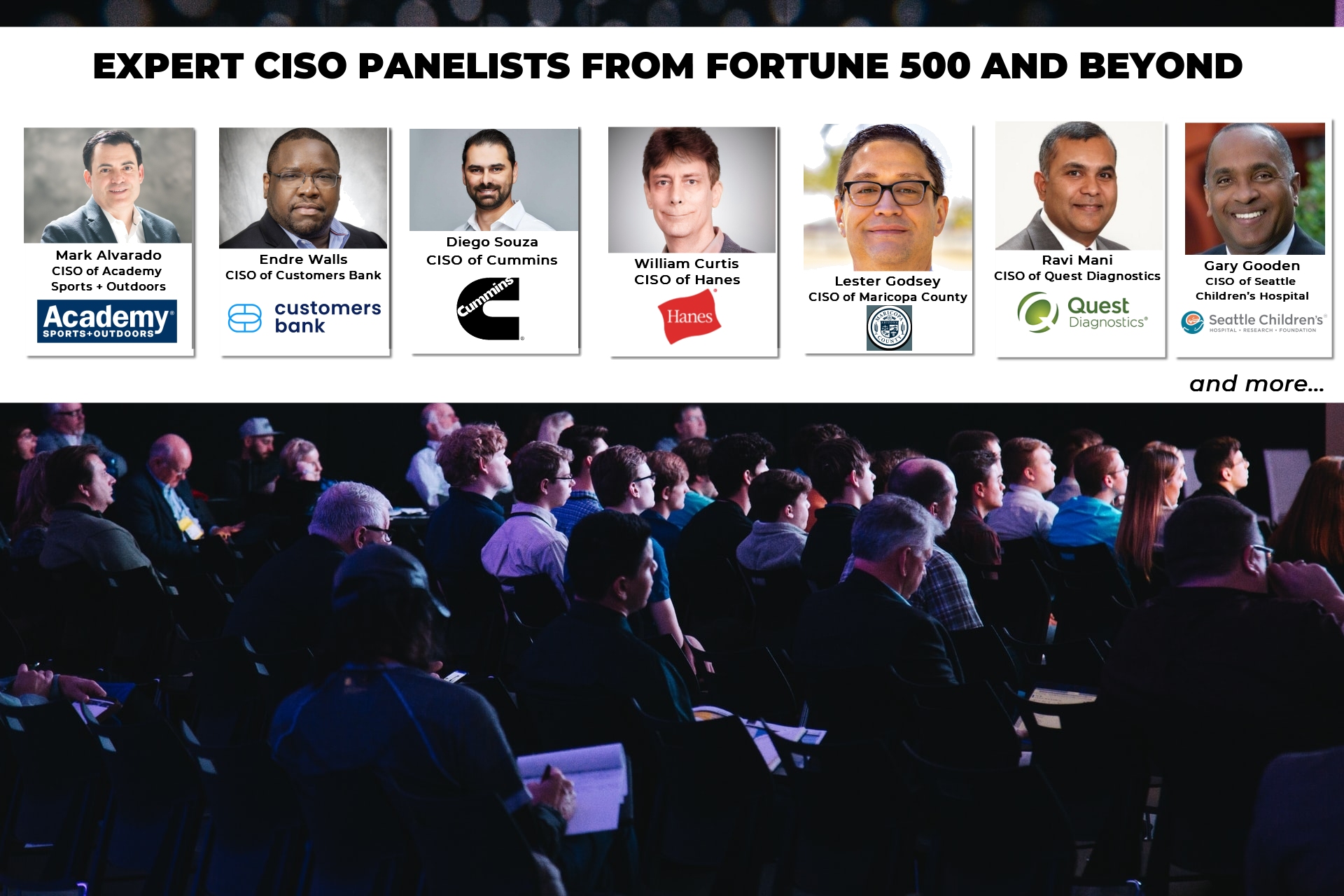 Are you seeking a strategic edge, to rise above the noise, and opportunities to share your futuristic cyber defense capabilities stories with the right people?
Cyber Defense Magazine is now bringing the passion of awareness and training from the virtual realm into the world of reality!
The Cyber Defense Conference 2022 aka "CyberDefenseCon 2022" will take place on October 27-28th, 2022 at Orlando, Florida, USA. This is the best platform to showcase your solution and bring brand awareness in front of the key decision-makers.
Whether your solutions are applicable to a broad audience of information security practitioners or provide specific market solutions to industry-specific targets, this year's format is designed to provide you with access to the right people including the flexibility to participate in a manner that meets your specific objectives.
We want to tailor your engagement to guarantee a clear and measurable return on investment.
CyberDefenseCon 2022 is a personalized event for our exclusive top CISO's and other top IT Security executives, venture capitalists and cybersecurity investors, and selected members of the press. Join them and provide an exceptional market research to better understand how your expertise can assist them in recognizing your solution and taking a holistic approach to cybersecurity, and confidently embracing technological innovation.
Solutions Showcase Partner Levels
Top InfoSec Innovators Only
Diamond Showcase Partner
Most Prominent signage in ALL 3 event spaces
Conference "themed" around YOUR solution!
Company Logo/Branding on Event takeaway gifts
Eight (8) VIP tickets
CDMG EXCLUSIVE – Threat Defense Training and Certification Trophy
Opening AND Closing Keynote Speaker slots (Thursday, October 27th)
10-minute Presentation during VIP Dinner
Premier exhibit table positioning in Exhibit Hall
10 minutes "Whale Tank" pitch to InfoSec investors/VC's/PE execs (optional)
Platinum Showcase Partner
Signage in ALL 3 event spaces
Five (5) VIP tickets
CDMG EXCLUSIVE – Threat Defense Training and Certification Trophy
Opening AND Closing Keynote Speaker slots (Friday, October 28th)
10-minute presentation at VIP Dinner
Preferred exhibit table positioning in Exhibit Hall
Gold Showcase Partner
Prominent Signage in Exhibit Hall
Three (3) VIP tickets
CDMG EXCLUSIVE – Threat Defense Training and Certification Trophy
Breakout Session speaker slot (Thurs, October 27th or Friday, October 28th)
Exhibit Table in Exhibit Hall
Cocktail Hour Partner
Sponsor BOTH Cocktail Hours (Thursday, Oct 27th and Friday, October 28th)
Two (2) VIP Tickets
CDMG EXCLUSIVE – Threat Defense Training and Certification Trophy
Dedicated signage in Bar area
Exhibit Table in Exhibit Hall
VIP Dinner Partner
Prominent signage in Dining Hall for VIP Dinner (Thursday, October 27th)
Two (2) VIP Tickets
CDMG EXCLUSIVE – Threat Defense Training and Certification Trophy
Exhibit Table in Exhibit Hall
Standard Showcase Package
Signage in Exhibit Hall
Exhibit Table in Exhibit Hall
Two (2) VIP Tickets
Startup Showcase Package
Signage in Exhibit Hall
Exhibit Table in Exhibit Hall
One (1) VIP Tickets
"Whale Tank" Pitch the VC's
5 minute pitch to InfoSec investors/VC's/PE execs
During "Whale Tank" (Friday, October 28th)
Capital Raising and/or M&A networking
APPLY FOR TOP INFOSEC INNOVATOR TO SHOWCASE: